A meta-hub of trusted buyers and seller platforms to access a range of goods from local MSMEs across Africa, ASEAN and South Asia.
Connect to sellers internationally to access a range of products directly from producers and wholesalers. Proxtera+ is designed for buyers to search, contact and negotiate their trade deals. Proxtera also offers financing, payments and logistics services. Click here to access the products & services!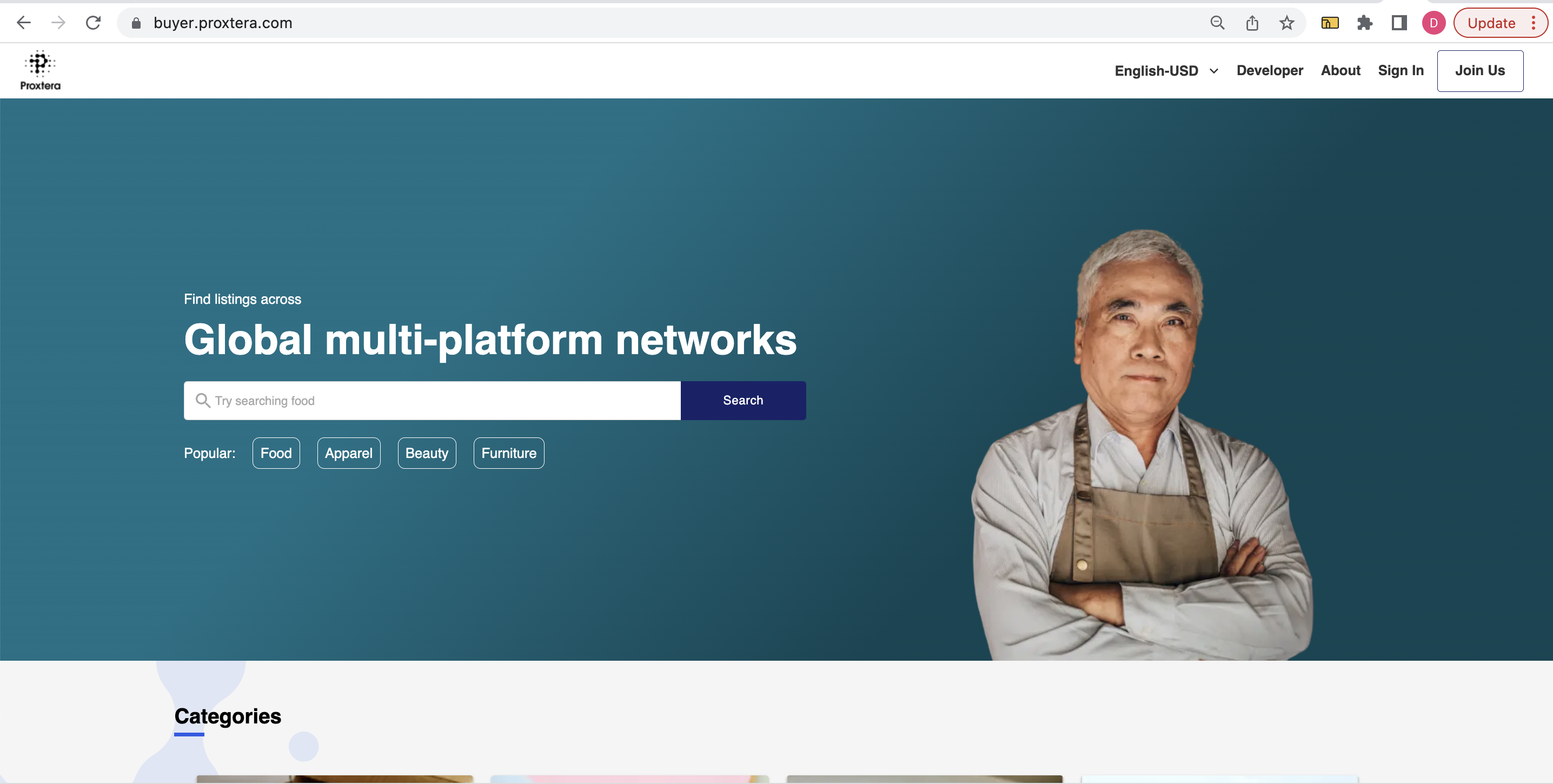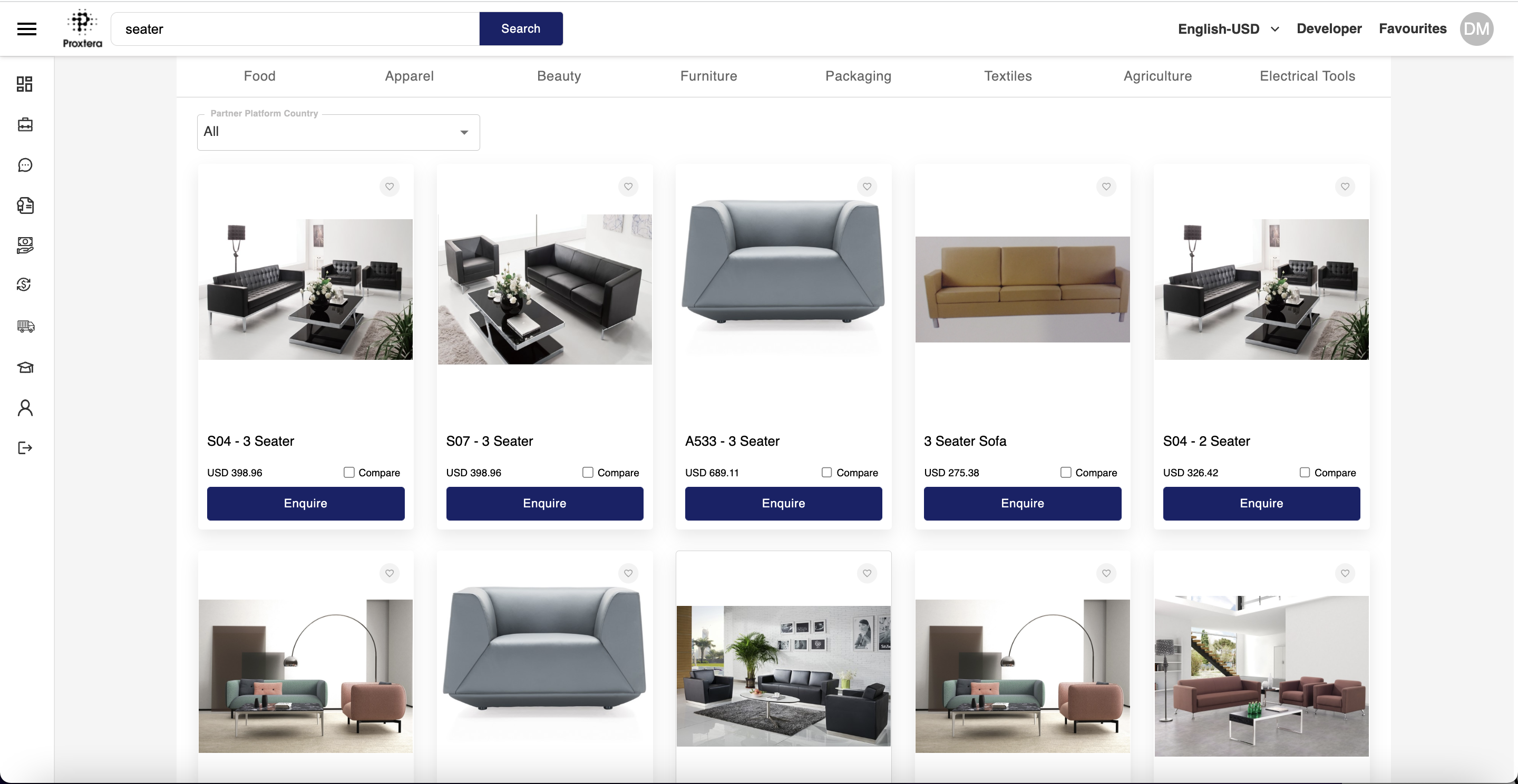 Want to Sell on Proxtera?